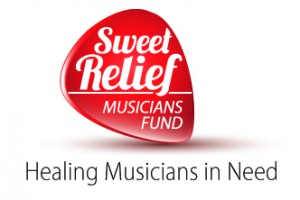 Help out Sweet Relief Musicians and bid on a Gretsch guitar signed by Brian!
Help Brian support Sweet Relief Musicians Fund and bid on a chance to win a signed guitar!
Sweet Relief Musicians Fund provides financial assistance to all types of career musicians and music industry workers who are struggling to make ends meet while facing illness, disability, or age-related problems. In other words, Healing Musicians in Need!